Make Outdoor Dining permanent!
GrowSF supports our local businesses
Business owners: We're trying to make Shared Spaces permanent. While most emergency Shared Spaces permits have been extended until the end of the year, we need to do more to make sure this program is permanent and works for everyone. Mayor Breed has introduced legislation for this, but it still needs to go through a long political process.
GrowSF is here to help. We're a non-profit run entirely by volunteers, fighting to make San Francisco better. Our goal is to make sure that the Board of Supervisors passes the best possible version of Shared Spaces and we need your help!
Sign up to get materials for your business
We're distributing 8.5x11 and 5x7 window signs, vinyl residue-free stickers, and business cards for your business! Fill out this form and we'll reach out to arrange getting some delivered to you!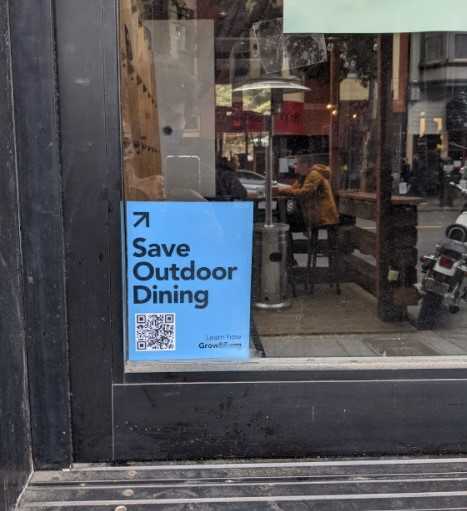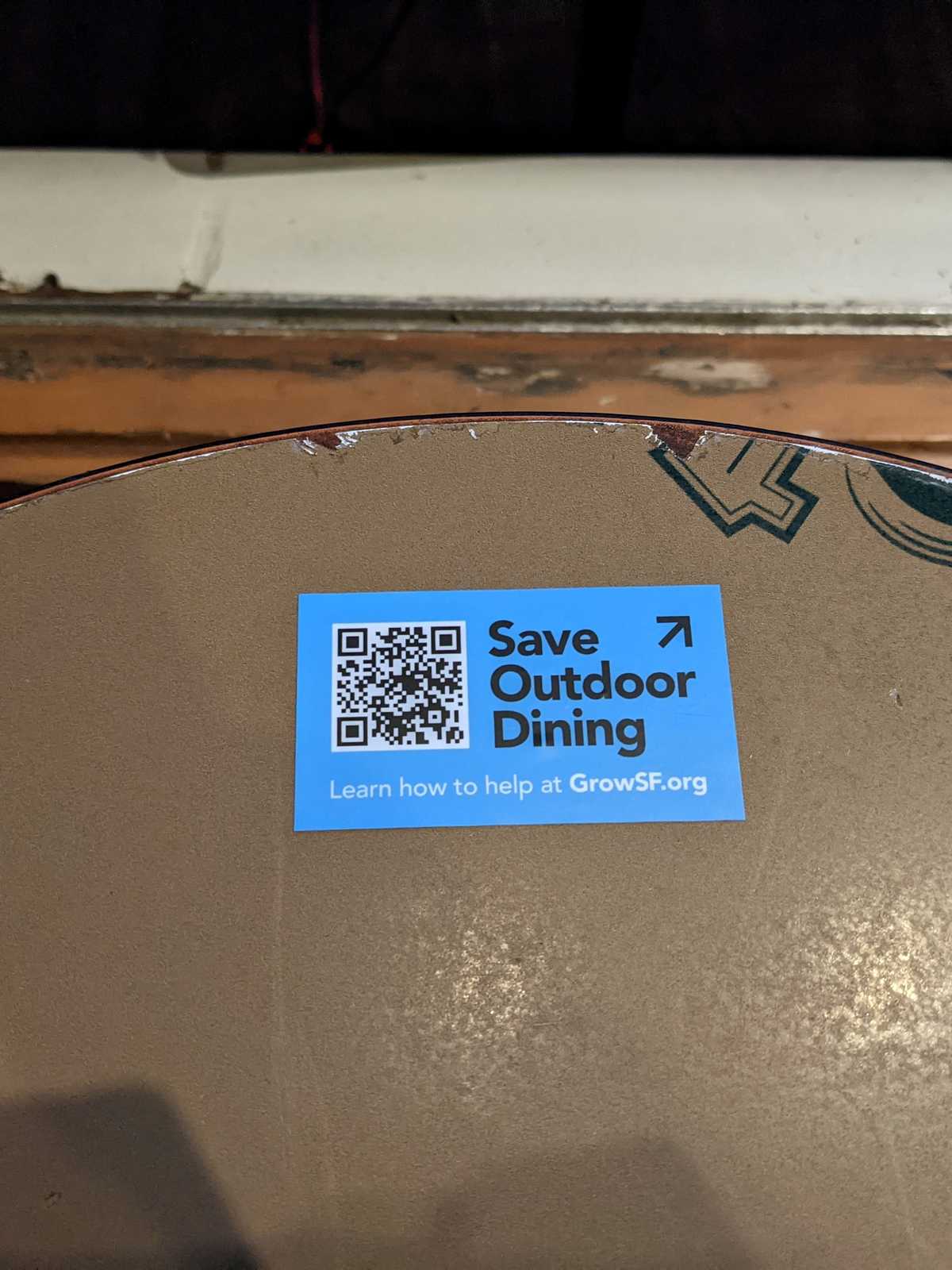 Next steps you can take:
Send an email to our officials
Emails matter. They are direct and personal. GrowSF makes it easy. These links will open a prefilled email. You can view it, edit it, and then hit send when ready.
Email your Representatives!
Make your voice heard, it matters.
Make the change happen here!
Questions?
Check out the city's page on the Mayor's legislation for details on what the permanent program might look like.
You can also reach out to us at contact@growsf.org