Supervisor, District 7: Myrna Melgar
District 7 Supervisor
Myrna Melgar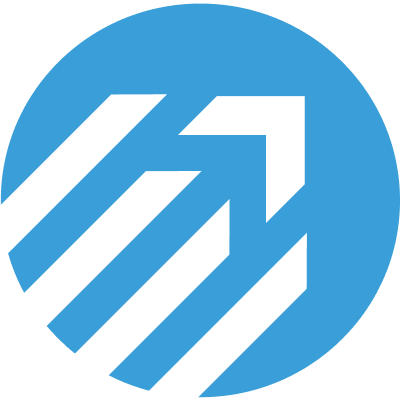 melgarstaff@sfgov.org
(415) 554-6516
Took office: November 2020 by 2,191 votes.
Up for re-election: November 2024
---
Myrna Melgar is the Supervisor for San Francisco's District 7 which includes the Inner Sunset, Golden Gate Heights, Forest Knolls, Forest Hill, Midtown Terrace, Inner Parkside, West Portal, St. Francis Wood, Sunnyside, Westwood Park, Ingleside Terraces, Stonestown, Parkmerced, and SF State University.
An immigrant from El Salvador, Melgar is the first woman to serve as District 7 supervisor, and the first Jewish Latina to serve on the Board of Supervisors since district elections were implemented in 2004.
Policy positions & priorities
Supervisor Melgar has pointed to the following as issues she cares about:
Public safety and police reform
Melgar has proposed firing all police officers without cause and rebuilding the department from the ground up. As she put it, she "support[s] disbanding the SFPD and requiring officers to reapply to a newly constructed, less violent police force." Her website identifies "public safety and livability" as a priority, but lists only one public safety proposal: investing in "prevention and early intervention programs."
Housing
Melgar's website cites housing as her top issue, and she previously worked as a leader in the city's Department of Building Inspections and Planning Department. For those reasons, housing advocates supported her campaign and were hopeful that she would be a champion for new housing while in office. Unfortunately, her record in office has been mixed. On the positive side, she has supported measures to make it easier for homeowners to build accessory dwelling units, and has proposed allowing the division of certain large homes in her neighborhood into smaller units. But she has also done little to address the housing shortage overall, and has sometimes voted to block housing, including a controversial vote to block 495 homes on a valet parking lot.
Transportation
Melgar has identified transportation as one of her top priorities, and has generally voted in favor of public transportation. She supported keeping JFK Drive car-free, is supportive of public transit on social media, and reportedly bikes to work. But she also favors drivers over pedestrians and cyclists at times; for example, she opposed extending the Great Highway's closure to cars on weekends.
Homelessness
Melgar identifies homelessness as a top priority, but she has not been a leader on homeless issues or proposed meaningful fixes to the problem. Homelessness has remained mostly flat in her district since she took office, despite falling in SF as a whole.
Promotion of progressive candidates
Melgar has promised to prioritize voting for "the most progressive candidate always," as long as the candidate also meets her racial and gender requirements. She has carried this out in office, nominating far-left supervisors Shamann Walton and Connie Chan for Board of Supervisors President, and opposing the recalls of far-left officials Alison Collins and Gabriela Lopez (who were recalled from the SF School Board) and Chesa Boudin (who was recalled as SF District Attorney).
In choosing what candidates to support for public office, Melgar has promised to prioritize a candidate's race and gender above other considerations, including what those candidates actually believe. In a written statement seeking the endorsement of a local political club, she described her "system for endorsements":
I will support the most progressive candidate always, except if that candidate is a cis hetero white man, in which case I will instead support in this order, the most progressive:

Black man
Black woman
Person of Color
Gay person
Woman

If a cis hetero white progressive man is running against any of the above or a white cis hetero woman, I will make no endorsement.
Key votes and actions
Housing
Supervisor Melgar voted to block the construction of 495 units of family-sized housing on a parcel at 469 Stevenson St. in the SOMA neighborhood. 100 of those units would have been affordable, including for families making only 55% of the area's median income.
Transit
Melgar was one of only two supervisors to vote against keeping the Great Highway available to pedestrians and cyclists from Friday afternoon through Monday morning (closing it to cars).