Back to supervisor map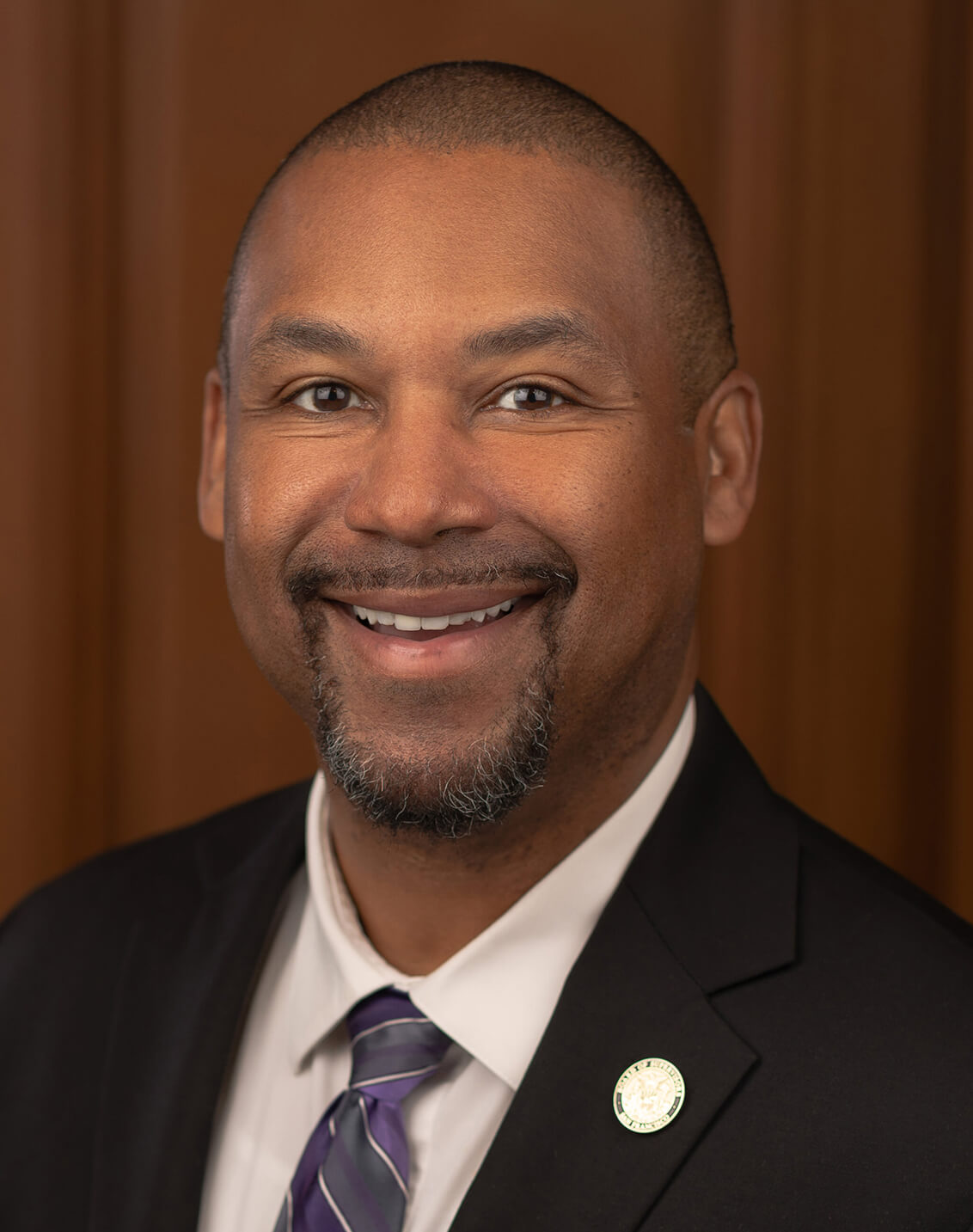 Back to supervisor map
Shamann Walton
District 10 Supervisor
---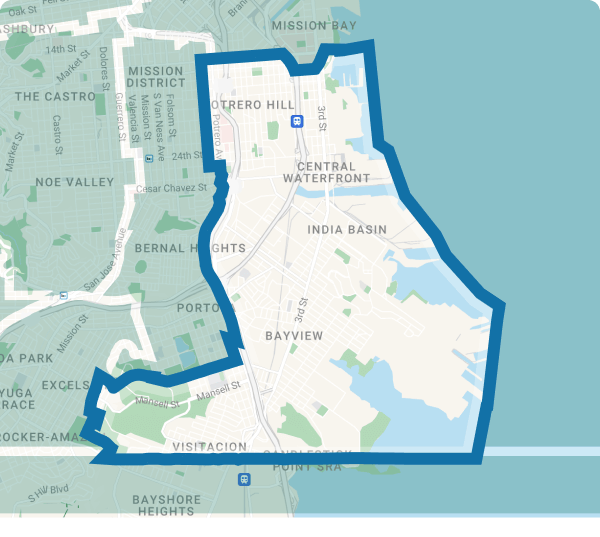 District 10 includes Potrero Hill, Central Waterfront, Dogpatch, Bayview-Hunters Point, Bayview Heights, India Basin, Silver Terrace, Candlestick Point, Visitacion Valley, Little Hollywood, Sunnydale, and McLaren Park.
---
Elected
November 2018
Won by 5,399 votes.
Up for Re-Election
Termed out in 2026
---
Shamann Walton was raised in Vallejo, California, where he currently resides. Before joining the San Francisco Board of Supervisors in 2019, he was on the San Francisco Board of Education. He served as Board of Supervisors President from January 8th, 2021, through January 8th, 2023.
Walton's tenure as supervisor has been marked by repeated controversies. For example, since 2022 alone, he has caused several high-profile scandals:
Policy positions & priorities
Here's where Supervisor Walton stands on the issues:
Public Education
Like others in local politics, Walton used the Board of Education as a stepping stone to become a supervisor. As a member of the Board of Education from 2014-2019 (and president from 2017-2019), Walton had a hand in creating many of the problems that plague the city's public schools today. For example, during Walton's presidency the BOE launched its disastrous project to select a new payroll system, which failed to pay teachers correctly and ran dramatically over budget.
As BOE president, and later as a supervisor, he helped his ideological allies control the city's educational policy. He endorsed Alison Collins and Faauuga Moliga for the BOE (two of the three failed school board members who voters later recalled by overwhelming margins). He opposed the recalls. After the recalls succeeded he doubled down, endorsing Gabriela López--the third recalled board member, and the only one that ran again after being recalled. López lost her bid to rejoin the board by a large margin, despite Walton's endorsement.
Walton has advocated for stripping merit-based admission from Lowell (San Francisco's flagship high school), calling the school's grades-based admissions criteria "a racist policy" and opining that "it's unfathomable" that people would want one of SF's schools to focus on high-achieving students (instead of admitting students through a lottery like the city's other public schools).
Public Safety
Walton has been an outspoken advocate for defunding the police. In 2020, he partnered with the mayor's office "to reinvest $120 million . . . from law enforcement into San Francisco's Black and African-American community." While he was successful in redirecting funds, the mayor later directed other funds to the police force to avoid cutting officers.
Walton was also a passionate defender of former district attorney Chesa Boudin. He opposed giving voters an opportunity to recall Boudin for his refusal to enforce criminal laws, opining that "it is extremely dangerous to use recalls strictly because you don't agree with someone's views." Faced with the recalls of his allies on the BOE and in the DA's office, Walton tried to limit voter's ability to recall future officials, but voters rejected his attempt. Walton has also worked to shutter the city's juvenile hall.
Housing
Walton consistently votes against new housing in San Francisco, claiming that new housing causes displacement (despite evidence that new housing "actually benefits incumbent tenants by reducing rents, evictions, and the risk of moves to poorer zipcodes"). For example, Walton was the only member of the BOS to oppose allowing homeowners to convert their corner lots into four-plexes, claiming that it "would speed up the gentrification in areas like Bayview." He also opposed building family-sized housing units on a Nordstrom valet parking lot, among other projects, and opposed changing California law to encourage denser housing near job-rich areas and transit hubs.
Key votes and actions
Education
Public Safety
Housing
Public Spaces