GrowSF San Francisco Voter Guide for the February 15, 2022 Special Election
There are only a few things on this ballot, but they're all super important. We have the Board of Education recall, the Assembly special election, and the City's Assessor-Recorder.
Our Endorsements
San Francisco Board of Education Recall
San Francisco Assessor-Recorder
California Assembly
Sign up so you don't miss our next San Francisco voter guide!
Explaining our Endorsements
Shall the Board of Education be recalled?
✅ Yes on Recall Alison Collins
✅ Yes on Recall Gabriela López
✅ Yes on Recall Faauuga Moliga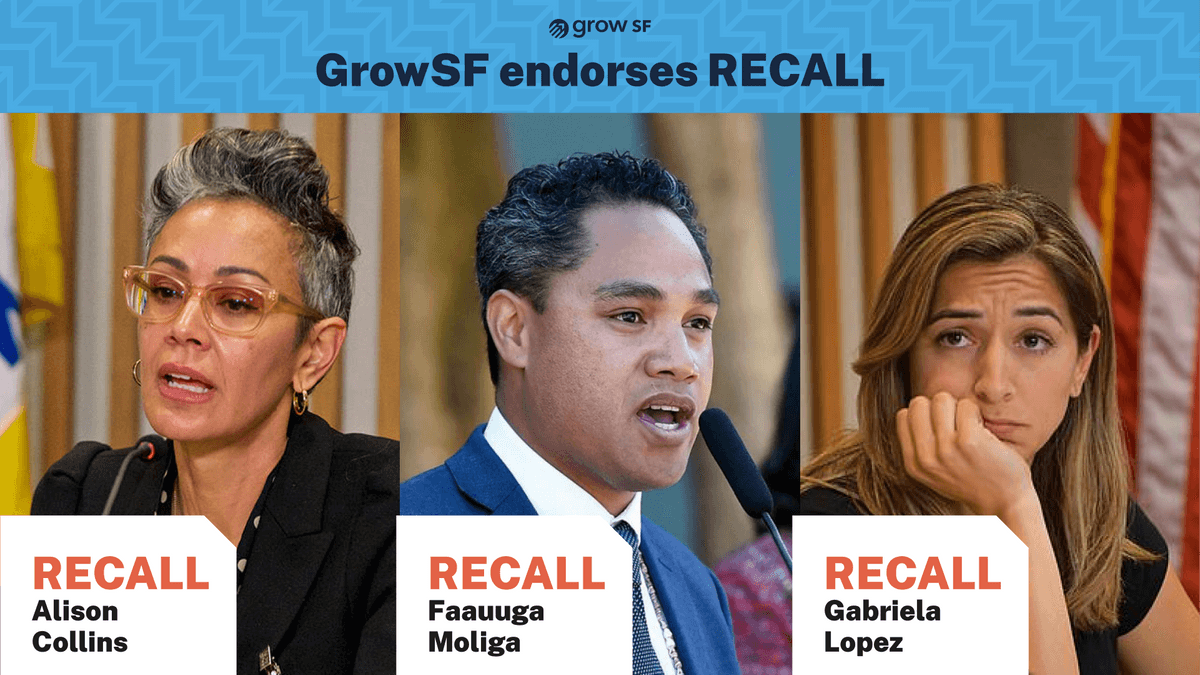 GrowSF strongly supports the recall of Board of Education commissioners Alison Collins, Gabriela López, and Faauuga Moliga.
Even if you don't have kids, this is the most important election in recent memory. The Board of Education is used as a stepping stone to higher office, and if these three commissioners are not recalled, then they will become Supervisors. We can't reward their failures with a promotion.
Nearly 70% of public school parents support the recall. They understand how high the stakes are — not just for their children, but for future generations. Don't leave public school parents out in the cold. Vote to recall all three commissioners.
Board of Education commissioners Alison Collins, Gabriela López, and Faauuga Moliga have undermined the public's trust in the public education system, failed to perform their jobs to a minimum standard of care, consistently failed to create a plan to reopen schools closed due to the Covid-19 pandemic, and engaged in bullying and other unprofessional behavior in order to silence the parents trying to hold them accountable.
We recommend that you vote Yes on all three recalls.
For a full explanation of our position, read our detailed Board of Education recall voter guide.
California Assembly, District 17
Bilal Mahmood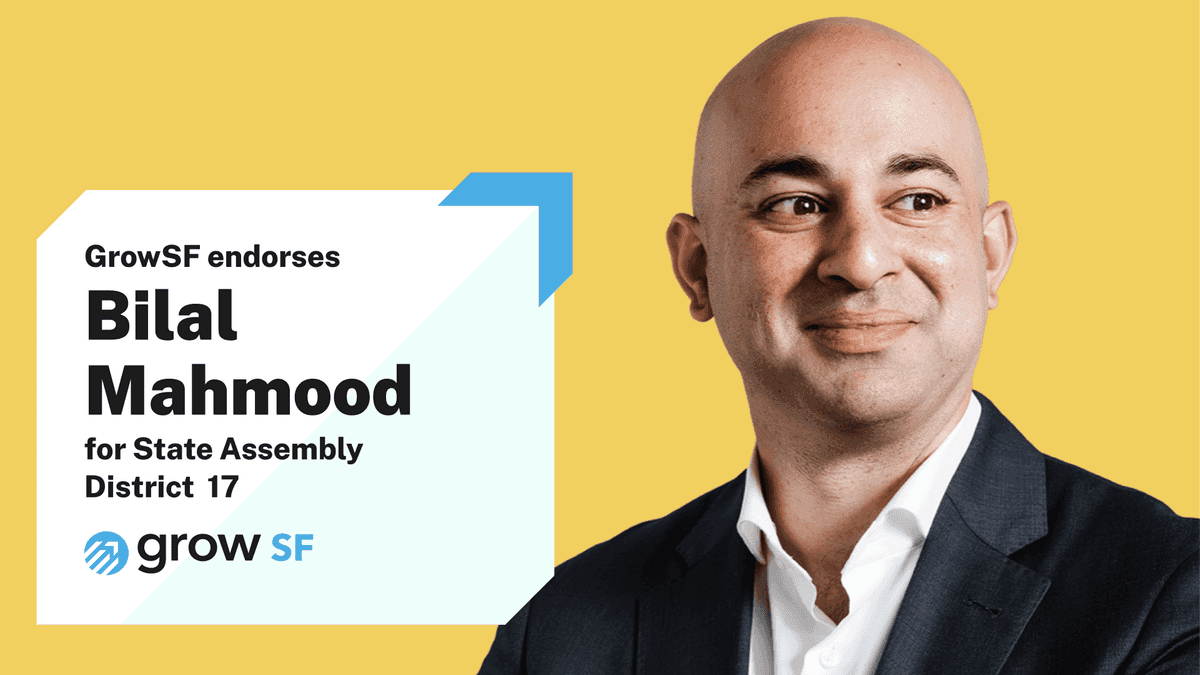 GrowSF wholeheartedly endorses Bilal Mahmood for California Assembly.
Bilal Mahmood is a political outsider who is bringing fresh ideas to California. His background as an entrepreneur & startup founder means that he knows how to successfully manage a dynamic environment on a budget, understands that measuring outcomes is essential to good performance, and truly knows what it means to work hard.
Bilal is the son of Pakistani immigrants who came to America seeking a better life. His mom could not be more proud that her son not only achieved the American dream, but is now running for office to pay it forward. He believes in working hard and giving back to the community.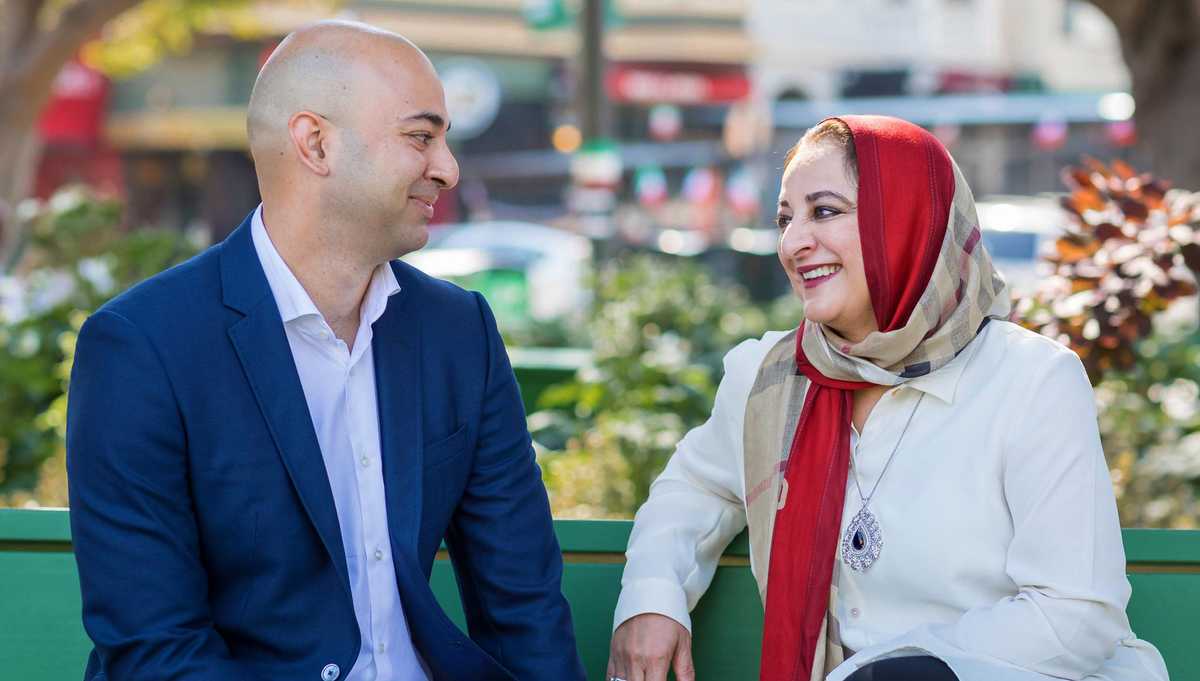 In Bilal's own words:
I'm running for Assembly because San Francisco is headed in the wrong direction, and the status quo is unacceptable. The American dream of upward mobility is out of reach for most San Franciscans. We see and feel the realities of this every day: a housing shortage that has led to rampant homelessness, and an oppressive cost of living, pushing families and workers out of San Francisco; a lingering pandemic and public schools that were closed for too long, leading to permanent learning loss; a spike in hate crimes against the Asian American Pacific Islander (AAPI) community; and consequences of climate change that threaten our city's shoreline neighborhoods with flooding and our air quality with toxic smoke.

Our campaign is about returning SF to be a beacon of hope for the middle class. There are three issues that are stifling that dream - housing, schools, and safety
Bilal believes that San Francisco must allow more housing and businesses:
San Francisco has a lot of control over the opening and operations of businesses and the production of housing, which it uses poorly, miring businesses and potential housing developments in bureaucratic red tape
And that San Francisco's public schools need to fully reopen, raise the bar on STEM education, and bring back middle school algebra. Bilal Mahmood is the only viable candidate in this election who supports the recall of all three Board of Education commissioners — along with almost 70% of public school parents.
To address our public school crises, we need to start raising the bar instead of lowering it. We must expand funding to close the structural deficit facing SFUSD; increase teacher pay to retain and attract quality teachers. We must ensure our schools remain open and are possible to be taught in person by boosting infrastructure for rapid COVID testing, air filtration systems, and expanding access to 5G infrastructure to bridge the digital divide. And we must accelerate our STEM education and bring back Algebra to middle school to ensure our students remain competitive internationally.
And that we need to ensure that San Francisco is a safe place to live:
To address public safety, we need to start supporting victims rights and holding perpetrators accountable; [...] We should also ensure prosecution and increase penalties for [...] dealers through expanded drug market intervention (DMI) strategies, and increase the focus on disposition rates to ensure violent crime is charged as violent crime.
Bilal understands the issues facing regular people, and his approach to problem solving is a refreshing change from career politicians. His opponents have been involved in SF politics for over a decade, causing the mess that our city is currently in. Don't reward them with a promotion — vote for Bilal Mahmood. Vote for change.
Who's running?
| Candidate | Biography | Questionnaire |
| --- | --- | --- |
| ✅ Bilal Mahmood | Entrepreneur | Read it |
| Matt Haney | Supervisor, District 6 | Read it |
| David Campos | Chief of Staff to District Attorney Chesa Boudin, Former Supervisor of District 9 | Did not complete the GrowSF Questionnaire |
| Thea Selby | San Francisco Community College Board member | Did not complete the GrowSF Questionnaire |
San Francisco Local Contests
Joaquín Torres
There's just one candidate running, and he's the incumbent: Joaquín Torres. He was appointed by Mayor London Breed to replace Carmen Chu, who was herself appointed to City Administrator after Naomi Kelley resigned amid a corruption probe.
Since Torres is not running against a challenger, we did not go through a formal endorsement process. Vote for him, or don't, he's guaranteed to win.
Donate to help us win elections
All money raised increases our reach.
2022 was a historic year in SF politics: GrowSF helped recall 3 incompetent school board members, recall an ineffective DA, and elect two common sense Supervisors, but our work is not done.
Our goal is to help you get informed on local issues, share ways to get engaged, and create change. Many elections in SF end up being decided by dozens of votes: your vote can make the difference.
All donations are publicly disclosed. Contributions are not deductible as charitable contributions for federal income tax purposes.
Contribution rules:
I am a U.S. citizen or lawfully admitted permanent resident (i.e., green card holder).
This contribution is made from my own funds, and funds are not being provided to me by another person or entity for the purpose of making this contribution.
I am at least eighteen years old.